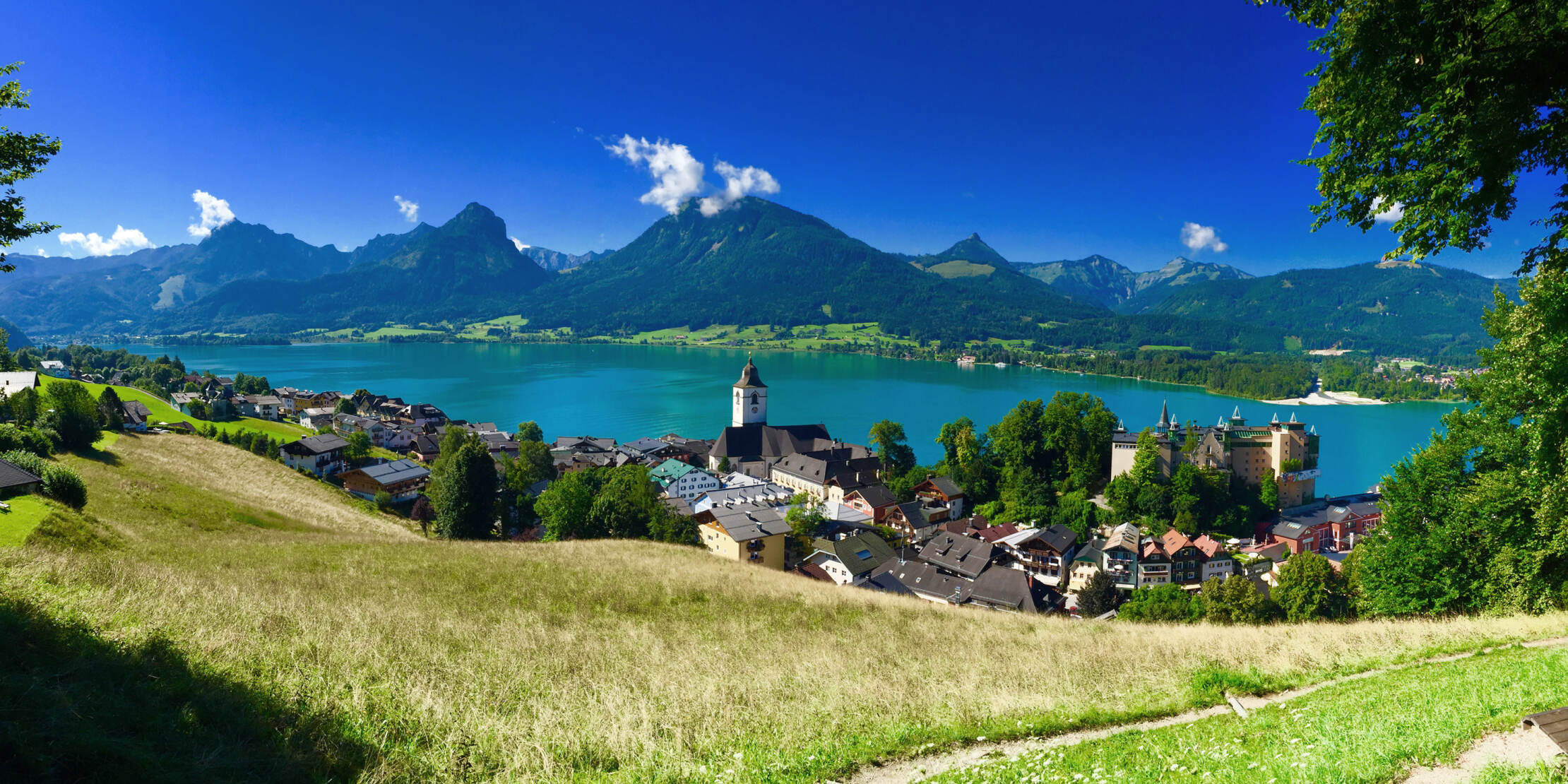 Salzkammergut Travel Guide: Lakes, Mountains, and Cultural Heritage
Introduction:
Welcome to the breathtaking region of Salzkammergut! Nestled in the heart of Austria, Salzkammergut offers an enchanting combination of serene lakes, majestic mountains, and a rich cultural heritage. Get ready to immerse yourself in the stunning landscapes, explore charming towns, and indulge in the region's renowned hospitality. This travel guide will provide you with essential information, recommendations, and insider tips to ensure an unforgettable experience in Salzkammergut.
1. Exploring Nature's Wonders:
– Hallstatt: Begin your journey with the iconic postcard image of Hallstatt. Explore the mesmerizing lakeside village adorned with pastel-colored houses, visit the Hallstatt Salt Mine, and enjoy panoramic views from the Skywalk Hallstatt.
– Wolfgangsee: Discover the crystal-clear waters and serene atmosphere of Wolfgangsee. Rent a boat, cycle along the shores, or embark on a hiking adventure in the enchanting surrounding mountains.
– Gosausee: Immerse yourself in the beauty of Gosausee, a stunning alpine lake boasting dramatic views of the Dachstein massif. Take an exhilarating cable car ride to the summit for jaw-dropping vistas.
– Traunsee: Relax and unwind in the tranquil ambiance of Traunsee, the deepest lake in Austria. Indulge in water sports, visit Seeschloss Ort (Lake Castle Orth), or simply marvel at the captivating landscape.
2. Outdoor Pursuits:
– Hiking: Lace up your boots and explore the myriad of hiking trails that crisscross Salzkammergut's pristine nature. From gentle strolls to challenging alpine treks, options abound for all fitness levels.
– Cycling: Rent a bicycle and embark on a scenic cycling tour around the region. Pedal through picturesque villages, cycle along the lakeshores, and breathe in the fresh alpine air.
– Water Sports: Dive into the invigorating waters of Salzkammergut's lakes and immerse yourself in an array of water sports. From sailing and paddleboarding to swimming and fishing, there's something for everyone.
3. Cultural Highlights:
– Festivals: Immerse yourself in Salzkammergut's cultural spirit by attending one of the many colorful festivals held throughout the year. From the Hallstatt classic music festival to the Gmunden ceramics market, these events showcase the region's rich heritage.
– Historic Towns: Explore the charming towns of Salzkammergut. Visit Gmunden with its iconic ceramics and the picturesque Traunkirchen. Stroll through the UNESCO-listed village of Hallstatt and absorb its cultural and historical significance.
– Salt Mines: Unearth the history of salt mining, a vital industry that shaped Salzkammergut. Descend into the depths of the Hallstatt Salt Mine or the Hallein Salt Mine for a unique and educational experience.
4. Culinary Delights:
– Traditional Cuisine: Sample the region's culinary specialties, including the renowned Salzkammergut lake fish, flavorful dumplings, and hearty stews. Don't forget to pair your meal with local wines or a refreshing Schnapps.
– Cafés and Patissiers: Indulge in delicious Austrian pastries, cakes, and coffee at the cozy cafés dotted across Salzkammergut. Don't miss the chance to taste the famous Hallstatt Salt-Caramel ice cream.
– Wineries: Embark on a wine-tasting journey through the region's vineyards. Sample a variety of elegant wines, learn about the production process, and savor the fruitful flavors.
Conclusion:
Salzkammergut casts a spell on visitors with its awe-inspiring nature, idyllic lakes, and cultural treasures. Let this travel guide serve as your compass during your journey through this captivating region. From exploring alpine lakes to hiking in majestic mountains and immersing yourself in local culture, Salzkammergut promises an unforgettable and enriching experience. Get ready to create memories that will last a lifetime in the captivating beauty of Salzkammergut!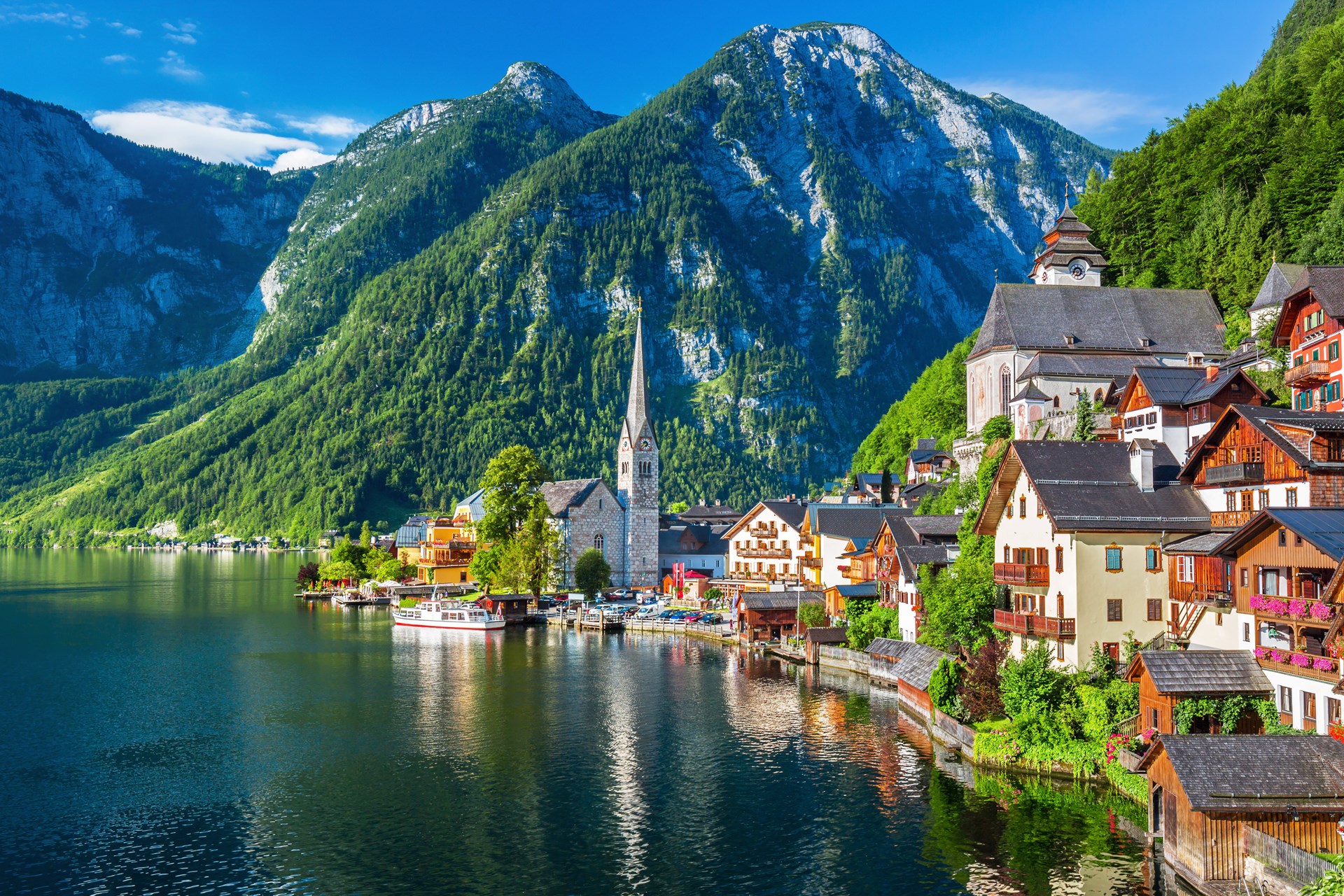 5. Events and Festivals:
– Salzkammergut Summer Festival: Embrace the lively atmosphere of the Salzkammergut Summer Festival, held annually from June to September. This vibrant celebration features an array of outdoor concerts, classical music performances, and cultural events. Immerse yourself in the region's rich artistic heritage and enjoy unforgettable evenings under the starry sky.
– Advent Magic in Hallstatt: Experience the enchanting Advent Magic in Hallstatt, a time when the village becomes a winter wonderland. Stroll through the picturesque streets adorned with twinkling lights, sample delicious traditional treats at the Christmas market, and witness captivating performances and concerts. The stunning backdrop of snow-covered mountains adds to the magical ambiance.
– Altaussee Flower Parade: Be amazed by the color and beauty of the Altaussee Flower Parade, held annually in July. Watch as ornately decorated boats, adorned with vibrant flowers, glide across the sparkling Altaussee Lake. This charming event showcases the region's longstanding tradition of flower cultivation, and you'll be mesmerized by the creativity and craftsmanship on display.
– Ebensee Narzissenfest: Step into a world of floral splendor at the Ebensee Narzissenfest, the Narcissus Festival. Taking place in May, this festival celebrates the blooming of thousands of narcissus flowers in the meadows surrounding the town. Enjoy the vibrant parade, participate in traditional dances, and browse the market stalls offering local handicrafts and culinary delights.
– Bad Ischl Imperial Festival: Immerse yourself in the grandeur of the Bad Ischl Imperial Festival. Held annually in July and August, this festival pays homage to the former summer residence of Emperor Franz Joseph I. Experience captivating operas, concerts, and theatrical performances in the beautifully restored Lehar Theater. This is a unique opportunity to witness the elegance and splendor of the Austro-Hungarian Empire.
These events and festivals are not to be missed during your visit to Salzkammergut. They offer a wonderful insight into the region's diverse cultural traditions and provide opportunities to engage with the local community. From music and dance to floral splendor and historical reenactments, these events will add an extra layer of enchantment to your Salzkammergut experience. Make sure to check the event calendars and plan your visit accordingly to ensure you don't miss out on these unforgettable celebrations.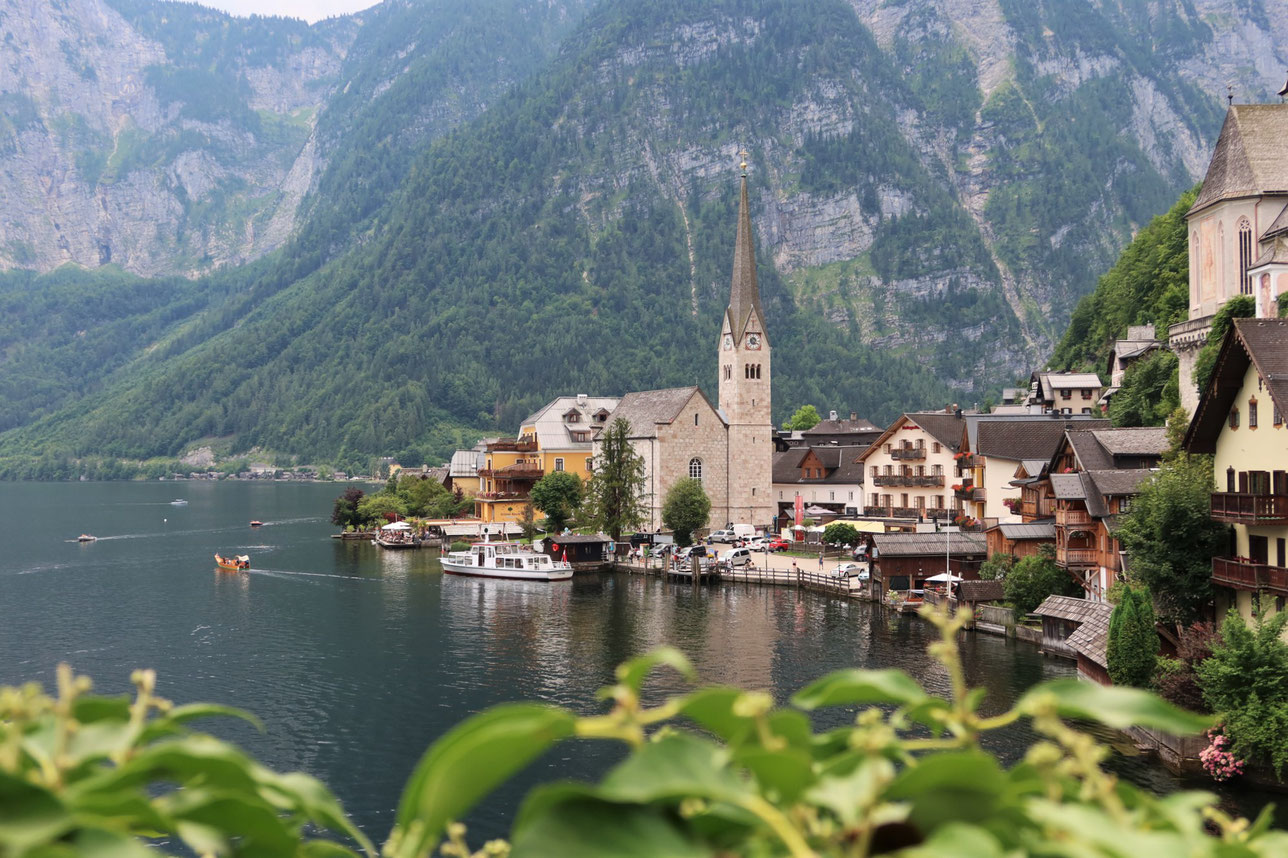 5. Exquisite Cuisine:
One cannot fully experience Salzkammergut without indulging in its delectable cuisine. The region is known for its wide array of traditional dishes that showcase the freshest local ingredients and centuries-old recipes. From hearty stews to delicate pastries, Salzkammergut offers a culinary adventure like no other.
Start your gastronomic journey with a taste of the renowned Salzkammergut lake fish. Whether it's trout, pike, or char, these freshwater delicacies are caught from the crystal-clear lakes and prepared to perfection. Savor the tender and flavorful fish, either grilled, pan-fried, or smoked, and let the natural flavors transport you to a culinary paradise.
No visit to Salzkammergut would be complete without sampling the region's iconic dumplings. These savory treats come in various forms, from bread dumplings to potato dumplings, and are often served with rich, flavorful sauces or hearty stews. Let the fluffy texture and mouthwatering aromas of these traditional dumplings tempt your taste buds.
After a satisfying main course, make room for some delicious Austrian pastries. Salzkammergut's cafés and patisseries are known for their exquisite creations, from flaky strudels to creamy tortes. Indulge in a slice of the famous Sachertorte, a rich chocolate cake layered with apricot jam, or savor a warm apple strudel dusted with cinnamon and powdered sugar.
To complete your culinary journey, venture into the region's wineries. Salzkammergut boasts a long history of winemaking, producing a variety of elegant wines that perfectly complement the local cuisine. Take a tour through vineyards, learn about the winemaking process, and savor the fruitful flavors of Riesling, Grüner Veltliner, or the region's sparkling wines.
Whether you're dining in a cozy local tavern or an upscale restaurant with panoramic views, Salzkammergut's culinary scene promises to delight your taste buds and leave you craving for more. So, prepare your palate for a memorable culinary adventure and let the flavors of Salzkammergut transport you to a world of gastronomic bliss.