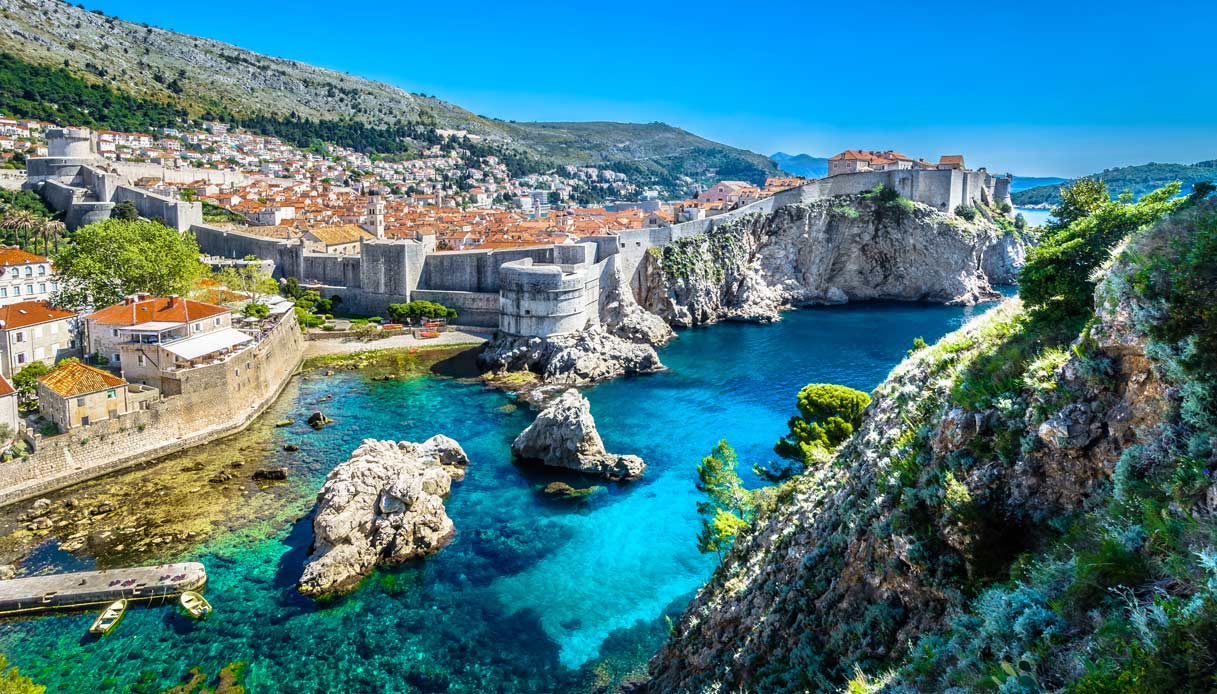 Travel Guide to Dubrovnik
Introduction:
Welcome to the enchanting city of Dubrovnik located in Croatia. Known as the "Pearl of the Adriatic," this historic city offers a perfect blend of medieval charm, stunning coastal landscapes, and rich cultural heritage. This comprehensive travel guide will help you explore the best attractions, experience local cuisine, and make the most out of your visit to Dubrovnik.
1. Getting There:
– By Air: Dubrovnik Airport is well-connected with major European cities and offers regular flights. From the airport, you can easily reach the city center by bus, taxi, or private transfer.
– By Sea: Enjoy a scenic ferry ride from major Adriatic ports like Split or Bari, Italy, to Dubrovnik's ferry port, Gruž.
2. Must-Visit Attractions:
– Old Town: Step back in time as you wander through the charming narrow streets of Dubrovnik's Old Town, a UNESCO World Heritage Site. Marvel at the well-preserved medieval city walls and visit iconic landmarks such as the Cathedral of the Assumption, Rector's Palace, and St. Blaise Church.
– Dubrovnik City Walls: Embark on a captivating walk along the imposing city walls, offering breathtaking panoramic views of the red-tiled roofs, azure waters, and surrounding islands.
– Cable Car to Mount Srđ: Take a cable car ride to the top of Mount Srđ for mesmerizing vistas of the city and the vast Adriatic Sea. Don't miss the chance to visit the Homeland War Museum, showcasing Dubrovnik's resilience during the war in the 1990s.
– Lokrum Island: Escape the bustling city and hop on a short boat ride to Lokrum Island. Explore the lush botanical gardens, discover hidden coves, and enjoy swimming in the crystal-clear waters.
3. Dining and Local Cuisine:
– Sample Authentic Croatian Cuisine: Indulge in local specialties like Peka (roasted meat and vegetables), Crni Rižot (black risotto with cuttlefish), or fresh seafood dishes at traditional konoba (taverns) in the Old Town.
– Wine Tasting: Croatia's wine culture is thriving, and Dubrovnik offers excellent opportunities for wine enthusiasts. Visit local wineries and sample renowned Dalmatian wines, including Plavac Mali and Dingač.
– Local Delicacies: Don't forget to try Dubrovnik's famous sweets like Rozata (Croatian caramel flan) or arancini (orange peel candy).
4. Day Trips and Excursions:
– Elaphiti Islands: Embark on a boat tour and explore the picturesque Elaphiti Islands, known for their untouched nature, crystal-clear waters, and charming fishing villages.
– Mostar, Bosnia and Herzegovina: Take a day trip to Mostar and discover its iconic UNESCO-listed Old Bridge, cobbled streets, and the fascinating blend of Ottoman and European cultures.
– Montenegro: Explore the stunning Bay of Kotor in neighboring Montenegro. Marvel at the fjord-like bay, visit the medieval town of Kotor, and enjoy the breathtaking views from the top of the city walls.
5. Practical Information:
– Currency: The currency in Croatia is the Croatian Kuna (HRK). Most establishments accept credit cards, but it's always handy to have some cash on hand.
– Language: Croatian is the official language, but English is widely spoken in tourist areas.
– Weather: Dubrovnik enjoys a Mediterranean climate, with hot summers and mild winters. The best time to visit is during spring (April-June) and autumn (September-October) when temperatures are pleasant.
Conclusion:
Dubrovnik offers a perfect balance of history, culture, and natural beauty. From exploring its medieval treasures to relaxing on picturesque islands, this travel guide has provided you with the essential information to make your visit to Dubrovnik unforgettable. Embark on a journey through time, indulge in delicious cuisine, and create memories to last a lifetime in this stunning Croatian gem.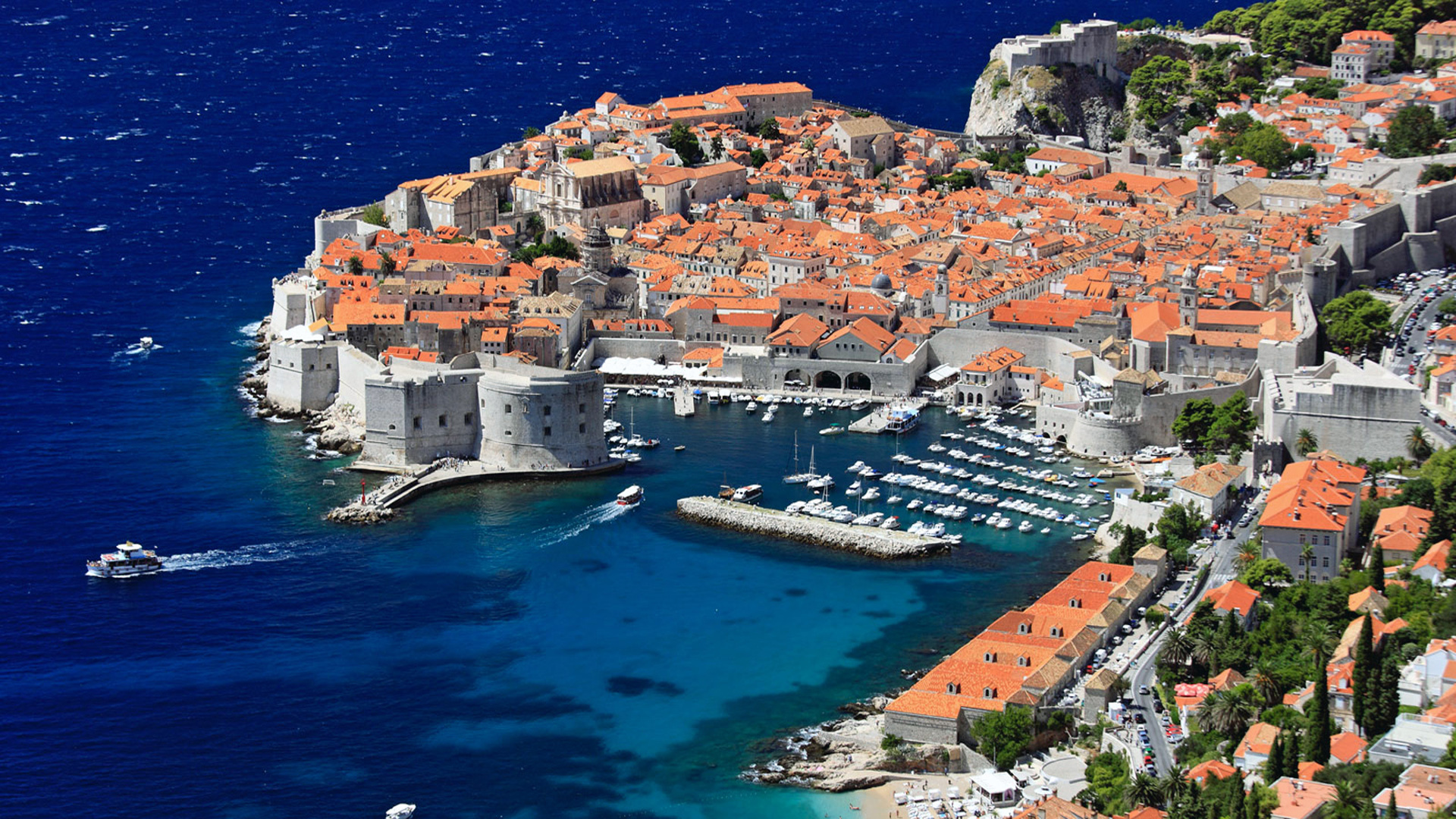 6. Events and Festivals:
Dubrovnik is not only known for its historic landmarks and natural beauty but also for its vibrant events and festivals that take place throughout the year. When planning your visit, be sure to check out some of these exciting events that offer a unique cultural experience:
– Dubrovnik Summer Festival: Held annually from July to August, the Dubrovnik Summer Festival is one of the most anticipated events in the city. This prestigious festival features a series of concerts, theatrical performances, dance shows, and art exhibitions. The historic venues, such as the Lovrijenac Fortress and the Rector's Palace, serve as captivating backdrops for these cultural showcases.
– Feast of St. Blaise: Celebrated each year on February 3rd, the Feast of St. Blaise is a significant religious and cultural event for the people of Dubrovnik. This lively festival honors the city's patron saint, St. Blaise, with processions, performances, traditional music, and folk dances. The streets of the Old Town come alive with colorful decorations, traditional costumes, and a joyous atmosphere.
– Libertas Film Festival: Movie enthusiasts should not miss the Libertas Film Festival, held in late June. This annual event celebrates international and Croatian cinema, showcasing a wide range of films, including feature films, documentaries, and short films. With screenings in various locations across the city, visitors can immerse themselves in the world of film while enjoying the magical surroundings of Dubrovnik.
– Dubrovnik Winter Festival: To experience the holiday spirit in Dubrovnik, plan your visit during the Dubrovnik Winter Festival, which takes place from late November to early January. The festive atmosphere encompasses the Old Town, with beautifully decorated streets, Christmas markets, concerts, and cultural events. Sample local delicacies, sip mulled wine, and enjoy the enchanting ambiance of the city during this magical time of year.
– International Late Summer Music Festival: Classical music lovers will be delighted by the International Late Summer Music Festival, held in late August and early September. This renowned festival gathers talented musicians from around the world to perform in stunning venues, including Dubrovnik's historic churches and squares. Immerse yourself in the world of classical music and be captivated by the extraordinary talent on display.
Immerse yourself in the rich cultural scene of Dubrovnik by attending one or more of these exciting events and festivals. Whether you're a music enthusiast, a film buff, or simply looking to experience the vibrant local culture, Dubrovnik offers an array of options to suit every taste. Be sure to check the event calendar and plan your visit accordingly to make the most of your time in this enchanting city.
6. Local Cuisine and Food Experiences:
Dubrovnik is not only a feast for the eyes but also for the taste buds. The city's culinary scene is vibrant, offering a delightful blend of Mediterranean and Croatian flavors. Here are some must-try dishes and food experiences during your visit:
– Seafood Delights: As a coastal city, Dubrovnik is renowned for its fresh and flavorful seafood. Head to one of the many seafood restaurants in the Old Town and indulge in dishes like grilled octopus, black risotto with squid ink, or marinated anchovies. For a unique experience, try savoring oysters at Ston, a nearby town famous for its oyster farms.
– Dalmatian Peka: Peka is a traditional Croatian dish that involves slow-cooking meat and vegetables under a bell-shaped lid. The result is tender, succulent flavors that will leave you craving for more. Don't miss the opportunity to try Peka, whether it's lamb, veal, or chicken, paired with traditional herbs and locally-sourced vegetables.
– Farmers' Market Delights: For a true taste of Dubrovnik, visit the bustling Gundulic Square Farmers' Market located at the heart of the Old Town. Here, you'll find an array of fresh fruits, vegetables, cheeses, and local products. Pick up some juicy Adriatic figs, plump tomatoes, or artisanal cheeses to enjoy a picnic with a view.
– Wine Tasting: Dubrovnik and its surrounding region are home to several award-winning wineries. Take a day trip to the scenic Peljesac Peninsula, just a short drive from the city, renowned for its vineyards and wine production. Visit family-run wineries and enjoy tastings of exquisite Dalmatian wines, such as Plavac Mali and Dingač, known for their robust flavors and unique terroir.
– Sweet Treats: No visit to Dubrovnik is complete without trying the city's famous sweets. Treat yourself to a slice of Rozata, a creamy caramel flan infused with rose liqueur, or indulge in arancini, delightful orange peel candies that are a true Dubrovnik specialty.
With its diverse and flavorful gastronomy, Dubrovnik offers a wide range of culinary experiences to satisfy any palate. From fresh seafood to traditional delicacies, exploring the local cuisine is an integral part of fully immersing yourself in the Dubrovnik experience.
Whether you're wandering through the ancient city walls or savoring mouth-watering dishes, Dubrovnik is a destination that promises to leave a lasting impression. Get ready to embark on a remarkable journey of exploration, cultural immersion, and culinary delights in this captivating Croatian gem.