Title: Ultimate Travel Guide to Kotor, Montenegro
Introduction:
Welcome to the Ultimate Travel Guide to Kotor, Montenegro! Set against the stunning blue waters of the Adriatic Sea, Kotor is a hidden gem that offers a perfect blend of natural beauty, rich history, and vibrant culture. Whether you're a history enthusiast, an adventure seeker, or a food lover, Kotor has something to offer for everyone. This comprehensive guide will provide all the information you need to plan an unforgettable trip and make the most of your time in this enchanting city.
1. Getting Started:
– Overview of Kotor: A brief introduction to the city's history and significance.
– Best Time to Visit: Explore the ideal seasons, weather, and major festivals to plan your trip accordingly.
– Getting There: Information on airports, public transportation, and visa requirements.
2. Must-See Attractions:
– Kotor Old Town: Discover the UNESCO World Heritage Site with its medieval architecture, picturesque squares, and narrow cobbled streets.
– St. Tryphon Cathedral: Learn about the city's patron saint and marvel at the impressive Romanesque architecture of this iconic cathedral.
– Fortress of San Giovanni: Hike up the city walls to enjoy breathtaking views of Kotor Bay and learn about the city's strategic importance.
– Our Lady of the Rocks: Explore the nearby island with its beautiful church and fascinating legends.
3. Outdoor Adventures:
– Kotor Bay: Discover the beauty of the bay with activities like sailing, kayaking, and swimming.
– Lovćen National Park: Trek through stunning landscapes, visit the mausoleum of Montenegro's most famous ruler, and enjoy panoramic views of the region.
– Skadar Lake: Embark on a boat trip to Montenegro's largest lake, home to diverse wildlife and picturesque villages.
4. Cultural Delights:
– Local Cuisine: Dive into the delicious world of Montenegrin cuisine, including must-try dishes and the best local restaurants.
– Festivals and Events: Explore the annual events and festivals such as Kotor Carnival, Kotor Art, and Sea Dance Festival.
– Traditional Crafts: Learn about traditional crafts like embroidery, jewelry making, and woodworking, and find unique souvenirs to take home.
5. Practical Information:
– Accommodation Options: Suggestions for hotels, hostels, and guesthouses to suit various budgets.
– Transportation: Explore local transport options, including buses, taxis, and renting a car.
– Safety and Health: Important tips to ensure a safe and healthy trip to Kotor.
– Money Matters: Information on the local currency, ATMs, and tipping customs.
6. Day Trips and Excursions:
– Budva: Discover the nearby coastal town known for its beautiful beaches and vibrant nightlife.
– Perast: Explore the picturesque town with its lovely Baroque architecture and two stunning islets.
– Durmitor National Park: Venture into the rugged mountainscape and indulge in activities like hiking, rafting, and skiing.
Conclusion:
With its breathtaking natural landscapes, rich history, and warm hospitality, Kotor is a destination that promises an unforgettable travel experience. We hope this travel guide will serve as your companion and help you navigate through the city, discover hidden gems, and create memories that will last a lifetime. Get ready to embark on a journey of exploration and immerse yourself in the enchanting beauty of Kotor, Montenegro. Bon voyage!
7. Vibrant Festivals and Events:
Kotor is not just a city with stunning architecture and natural beauty; it is also known for its vibrant festivals and events that take place throughout the year. Immerse yourself in the local culture and experience the lively atmosphere of these celebrations.
– Kotor Carnival: If you happen to visit Kotor in winter, don't miss the annual Kotor Carnival, a colorful extravaganza that fills the streets with music, dance, and elaborate costumes. This lively festival dates back to the 15th century and has become a major highlight for locals and visitors alike.
– Kotor Art: As a city that values culture and arts, Kotor is home to the prestigious Kotor Art Festival. This month-long event showcases a diverse range of performances including music concerts, theater shows, dance performances, and art exhibitions. Take the opportunity to appreciate the talents of both local and international artists while immersing yourself in the vibrant arts scene of Kotor.
– Sea Dance Festival: Summer in Kotor is synonymous with music festivals, and the Sea Dance Festival is undoubtedly one of the most anticipated events. Located in the picturesque beach setting of nearby Budva, this electronic music festival attracts renowned DJs and a lively crowd of music enthusiasts. Dance the night away under the stars while enjoying the pulsating beats of world-class artists.
– Boka Night: Held annually on August 1st, Boka Night is a celebration of Kotor's maritime heritage. The event features a spectacular fireworks display over the bay, illuminating the night sky and reflecting off the shimmering waters. Join the locals as they gather along the waterfront, enjoying live music, traditional food, and an electric atmosphere.
– International Fashion Festival: Fashion lovers will delight in attending the International Fashion Festival held in Kotor. Showcasing the latest trends and designs from both local and international designers, this fashion event brings glamour and style to the picturesque streets of Kotor. Witness breathtaking runway shows, browse boutique pop-up stores, and immerse yourself in the world of fashion.
These festivals and events offer a unique opportunity to witness the vibrant spirit and rich cultural heritage of Kotor. Plan your trip to coincide with any of these celebrations and be prepared to be captivated by the energy and excitement they bring to this enchanting city.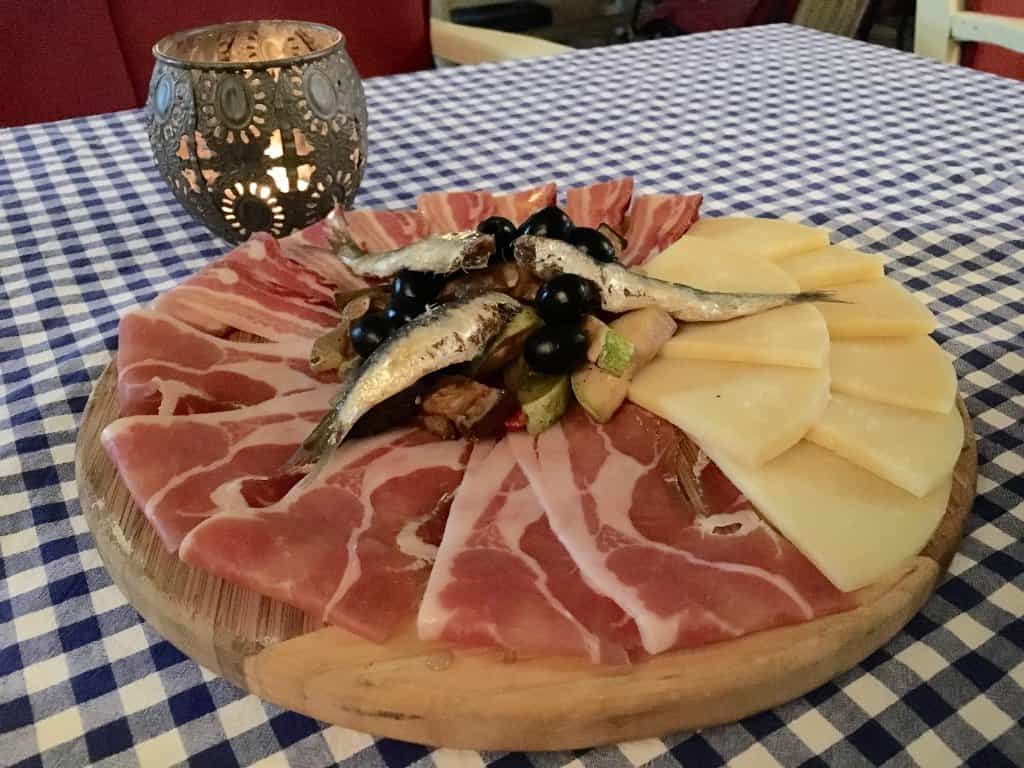 7. Location and Food:
– Scenic Surroundings: One of the highlights of visiting Kotor is its stunning location. Nestled between towering mountains and the sparkling blue waters of the Adriatic Sea, the city offers breathtaking panoramic views at every turn. Whether you're strolling through the narrow streets of the Old Town or hiking up to the Fortress of San Giovanni, you'll be treated to spectacular vistas that will leave you in awe. The combination of the city's ancient architecture and its picturesque surroundings creates a truly magical atmosphere that is unmatched.
– Gastronomic Delights: Kotor is a paradise for food lovers. Montenegrin cuisine is a tantalizing mix of Mediterranean and Balkan flavors, with an emphasis on fresh, locally sourced ingredients. From seafood dishes like grilled octopus and black risotto to hearty meat dishes like slow-cooked lamb and beef stew, the city's restaurants offer a wide range of options to satisfy your culinary cravings. Don't miss the opportunity to try local specialties like Njeguški pršut (smoked ham), Kajmak (cream cheese), and Cicvara (cornmeal porridge). Pair your meal with a glass of local wine or rakija (fruit brandy) for an authentic Montenegrin dining experience.
– Charming Cafes and Bars: When it comes to socializing and enjoying a leisurely afternoon, Kotor has plenty to offer. Take a break from exploring the city and relax in one of the charming cafes scattered throughout the Old Town. Sip on a cup of rich Montenegrin coffee and indulge in a slice of homemade baklava while soaking up the relaxed atmosphere. In the evening, head to one of the trendy bars or rooftop terraces for stunning views of the city illuminated at night. Whether you're in the mood for a refreshing cocktail, a craft beer, or a glass of local wine, Kotor's vibrant nightlife scene has something for everyone.
– Local Markets: To truly immerse yourself in the local food culture, don't miss a visit to the bustling markets of Kotor. Wander through the stalls filled with vibrant fruits, freshly caught fish, aromatic spices, and artisanal cheeses. Engage with the friendly vendors and sample some of the local delicacies. You can also pick up some fresh ingredients to cook your own Montenegrin meal if you're staying in a self-catered accommodation. Exploring the markets is not only a culinary experience but also a chance to interact with the locals and get a glimpse into their daily lives.
– Sweet Treats: No visit to Kotor is complete without indulging in some traditional Montenegrin desserts. Treat yourself to a slice of Španskih brina (Spanish honey cake), a decadent pastry made with layers of honey-soaked dough and a creamy filling. For chocolate lovers, try the irresistibly rich and velvety Samovilska tarta (Samovil's cake). If you prefer something lighter, sample some Priganice, deep-fried dough balls dusted with powdered sugar, served with local honey or jam. These sweet treats are the perfect way to end a delicious meal or enjoy as an afternoon snack.
With its awe-inspiring surroundings and delectable culinary offerings, Kotor is a destination that will delight your senses. From the breathtaking views to the mouthwatering flavors, this enchanting city is a feast for both your eyes and your taste buds. Make sure to explore the charming cafes, indulge in local delicacies at the markets, and discover the rich gastronomic heritage that Kotor has to offer. Whether you're a food lover or a lover of natural beauty, Kotor will leave you in awe and craving for more.