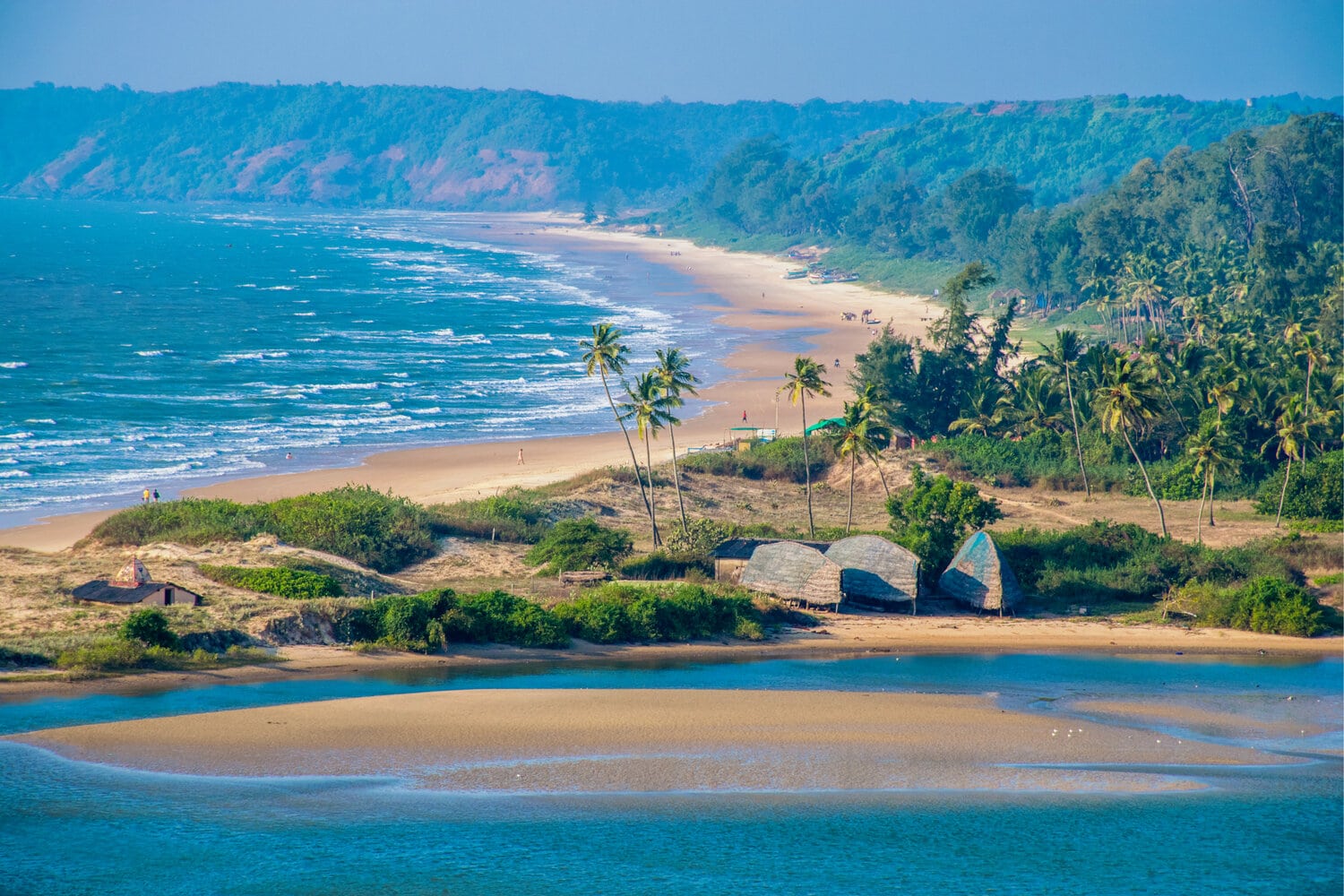 Title: The Ultimate Goa Travel Guide
Introduction:
Welcome to "The Ultimate Goa Travel Guide" – your go-to source for everything you need to know about this beautiful tropical paradise in India. In this comprehensive travel guild, we will cover all the essentials you need to plan an unforgettable trip to Goa. From pristine beaches and vibrant nightlife to rich cultural heritage and mouthwatering cuisine, Goa has it all!
1. Discovering Goa:
– An overview of Goa's geographical location, climate, and best time to visit.
– Introduction to the different regions of Goa: North Goa and South Goa.
– Highlights of the unique blend of Indian and Portuguese influence in Goa's architecture, language, and customs.
2. Top Attractions:
– A thorough exploration of Goa's famous beaches like Calangute, Baga, Anjuna, and Palolem.
– A guide to Goa's historic landmarks such as the Basilica of Bom Jesus, Fort Aguada, and Chapora Fort.
– The ancient temples and churches that showcase Goa's spiritual heritage.
– Recommendations for wildlife enthusiasts to visit the Western Ghats, Dudhsagar Falls, and the Bhagwan Mahavir Wildlife Sanctuary.
3. Cultural Experiences:
– An insight into Goa's vibrant festivals, including the Goa Carnival, Christmas celebrations, and Shigmo festival.
– Exploring local markets like the Anjuna Flea Market and Mapusa Market for handicrafts, spices, and souvenirs.
– A guide to experiencing Goa's nightlife with popular clubs, beach shacks, and live music venues.
4. Adventure & Outdoor Activities:
– Water sports options like parasailing, jet skiing, and banana boat rides along the scenic Goan coast.
– Discovering adventure activities such as trekking, hiking, and white water rafting in the lush hinterlands.
– Yoga retreats and wellness centers for rejuvenation of mind and body.
5. Goa's Culinary Delights:
– An introduction to Goan cuisine, known for its spicy and flavorful dishes influenced by Portuguese, Konkani, and Saraswat cuisines.
– Recommendations for trying authentic Goan dishes like vindaloo, sorpotel, prawn balchão, and bebinca.
– A guide to sampling local street food, seafood shacks, and fine dining restaurants in Goa.
6. Practical Information:
– Essential travel tips ranging from visa requirements, transportation options, and safety precautions.
– Recommended accommodations ranging from luxury resorts to budget-friendly guesthouses.
– Local transport options such as buses, taxis, and renting scooters or cars.
7. Beyond Goa:
– Day-trip ideas to nearby destinations like the stunning Dudhsagar Falls, Divar Island, and the beautiful spice plantations of Ponda.
– Recommendations for exploring nearby states like Maharashtra and Karnataka for a more extended adventure.
In "The Ultimate Goa Travel Guide," we aim to provide you with all the necessary information, tips, and insights to make your visit to Goa an unforgettable and enriching experience. So pack your bags and get ready to explore the sun, sand, and culture of this magnificent coastal destination!
8. The Vibrant Events and Festivals of Goa:
Goa is not only known for its picturesque beaches and rich heritage, but also for its lively and vibrant events and festivals that take place throughout the year. These cultural celebrations offer visitors a chance to immerse themselves in the local traditions and experience the true essence of Goa. Here are some of the must-visit events and festivals in Goa:
– Goa Carnival: One of the most famous and eagerly-awaited events in Goa, the Goa Carnival is a three-day extravaganza held in February. This colorful festival showcases parades, live music, dance performances, and a vibrant street party atmosphere. Visitors can witness stunning floats, elaborate costumes, and traditional music and dances, making it a feast for the senses.
– Christmas Celebrations: Due to the strong Portuguese influence, Christmas is celebrated with great fervor in Goa. The state comes alive with beautifully decorated churches, midnight masses, carol singing, and a festive spirit that fills the air. Visitors can witness the stunning nativity scenes, taste traditional Christmas sweets, and join in the joyful celebrations that take place throughout the state.
– Shigmo Festival: Celebrated by the Hindu community in Goa, the Shigmo festival is a vibrant and colorful affair that marks the arrival of spring. This week-long festival features street parades, folk dances, music performances, and traditional rituals. Visitors can witness the awe-inspiring floats, traditional dance forms like the Ghode Modni and Fugdi, and indulge in the traditional sweets and delicacies that are prepared during this festival.
– International Film Festival of Goa: Held in November, the International Film Festival of Goa (IFFI) attracts filmmakers, actors, and movie enthusiasts from all over the world. This prestigious event showcases a wide variety of international and Indian films, along with workshops, panel discussions, and interactive sessions with renowned directors and actors. It is a perfect opportunity for cinephiles to enjoy quality cinema and appreciate the art of filmmaking.
– Grape Escapade: Wine lovers rejoice! The Grape Escapade is an annual wine festival held in February that showcases the best of Goa's wine and cuisine. Visitors can sample a wide variety of wines, indulge in delicious food pairings, and enjoy live music performances. The festival also features vineyard tours, wine-making workshops, and grape-stomping activities, making it a fun-filled event for wine aficionados.
These events and festivals are just a glimpse of the vibrant cultural scene in Goa. From traditional music and dance performances to contemporary art exhibitions, there is always something happening in this vibrant state. So, make sure to check the event calendar and plan your visit accordingly to experience the rich cultural heritage and the festive spirit of Goa.
Additional Section: Location and Food in Goa
8. Goa's Unique Location:
Located on the western coast of India, Goa enjoys a prime location that makes it easily accessible to travelers from all around the world. It is bordered by the Arabian Sea to the west and is nestled between the states of Maharashtra and Karnataka. This coastal paradise is blessed with a tropical climate, making it a year-round destination. However, the best time to visit is during the winter months from November to February when the weather is pleasant and ideal for exploring the beaches and engaging in outdoor activities.
9. The Gastronomic Delights of Goa:
Goa is not just a feast for the eyes but also for the taste buds. The cuisine in Goa is a reflection of its rich cultural heritage and the amalgamation of Indian, Portuguese, Konkani, and Saraswat influences. Seafood lovers will have a field day in Goa, as it offers an array of fresh and delectable seafood dishes. From succulent prawns and crabs to mouthwatering fish curries, the options are endless.
One of the most famous dishes in Goa is the spicy and tangy vindaloo, made with marinated pork or chicken cooked in a fiery red chili and vinegar-based marinade. Another must-try dish is sorpotel, a flavorful stew of pork, vinegar, and spices. For those seeking a vegetarian option, Goan cuisine also offers delectable dishes like mushroom xacuti, a spicy curry made with coconut and roasted spices, and sol kadi, a refreshing drink made with kokum and coconut milk.
No meal in Goa is complete without indulging in bebinca, a traditional Goan dessert. This layered cake, made with coconut milk, eggs, sugar, and flour, is baked to perfection and is a sweet finale to any meal.
In addition to traditional Goan cuisine, the region also offers a wide range of international restaurants, cafes, and beach shacks catering to different tastes and preferences. Whether you crave Italian, Mexican, or Mediterranean fare, you will find it all in Goa.
With its incredible location and mouthwatering cuisine, Goa offers a perfect blend of natural beauty and culinary delights. So, get ready to explore the flavors of Goa and indulge in a gastronomic adventure that will leave you craving for more.