Title: Exploring Cambridge – A Comprehensive Travel Guide
1. Introduction:
– Welcome to Cambridge, a historic and picturesque city filled with rich heritage, esteemed educational institutions, and breathtaking architectural marvels.
– This guide is designed to help you navigate through Cambridge's iconic landmarks, cultural experiences, gastronomic delights, and hidden gems.
2. Top Attractions:
– Explore the prestigious University of Cambridge, including highlights such as King's College, Trinity College, and the Mathematical Bridge.
– Visit the awe-inspiring King's College Chapel, one of the most famous examples of Perpendicular Gothic architecture.
– Take a stroll along the River Cam, and experience the charm of the historic Backs.
– Wander through the stunning Botanic Garden, home to a vast collection of plant species.
– Discover the Fitzwilliam Museum, housing an extensive art and artifact collection.
3. Hidden Gems:
– Venture into the Wren Library at Trinity College, which houses rare books, including an original copy of Shakespeare's First Folio.
– Explore the tranquil Grantchester Meadows, a popular spot for riverside picnics and punting.
– Visit the quaint neighborhood of Mill Road, known for its independent shops, diverse eateries, and vibrant cultural scene.
– Discover the beautiful gardens and labyrinth at Corpus Christi College.
4. Cultural Experiences:
– Attend Evensong at King's College Chapel, immersing yourself in the enchanting choral music.
– Enjoy a performance at the Cambridge Arts Theatre or the Corn Exchange, showcasing an array of theatrical productions, concerts, and comedy acts.
– Participate in the annual Cambridge Folk Festival, known for its outstanding music performances and lively atmosphere.
– Witness the traditional May Bumps, thrilling rowing races held on the River Cam.
5. Gastronomy:
– Sample traditional English delights at the historic Eagle Pub, known for its RAF Bar filled with World War II graffiti.
– Savor Cambridge's renowned afternoon tea experience at Fitzbillies, Parker's Tavern, or The Orchard Tea Garden in Grantchester.
– Explore local farm shops and markets offering fresh produce, such as Cambridge Market Square and Mill Road Market.
– Indulge in international cuisine from around the globe at the diverse range of restaurants in the city.
6. Nearby Day Trips:
– Embark on a punting adventure along the River Cam or venture to the beautiful Grantchester Village.
– Visit Ely Cathedral, a striking masterpiece of medieval architecture located just outside Cambridge.
– Explore the Imperial War Museum Duxford, featuring an impressive collection of military aircraft.
– Take a short train ride to the picturesque city of Norwich, renowned for its stunning cathedral and medieval streets.
7. Practical Information:
– Transportation options within Cambridge, including buses, bicycles, and walking routes.
– Recommended accommodations ranging from luxury hotels to budget-friendly guesthouses.
– Ideal time to visit Cambridge based on weather, festivals, and events.
– Safety tips, local customs, and important contact information.
8. Conclusion:
– Cambridge is an extraordinary destination that seamlessly blends a scholarly atmosphere with timeless beauty. This travel guide aims to assist you in making the most of your visit, ensuring an unforgettable experience in this captivating city. Enjoy your trip to Cambridge!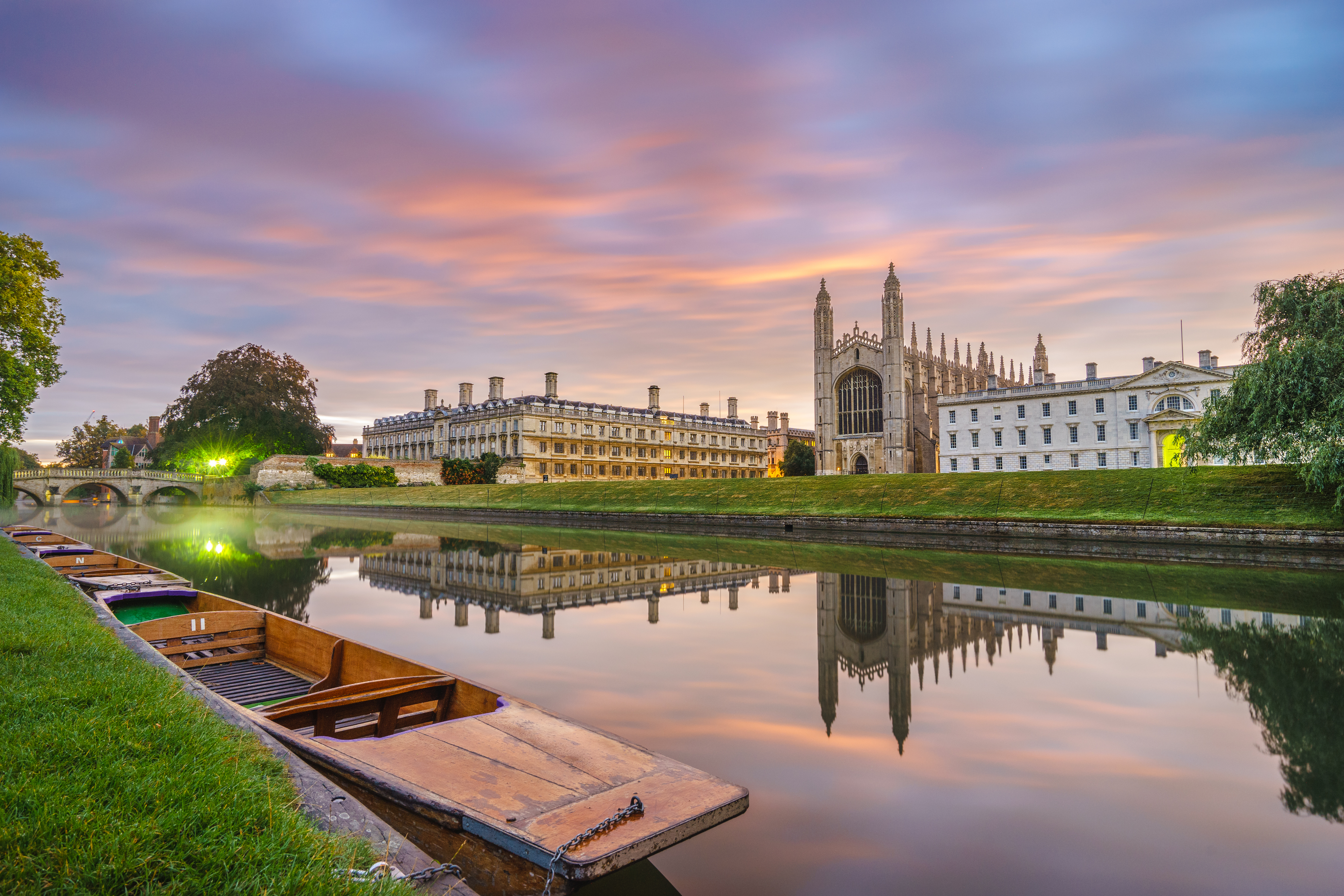 9. Events and Festivals:
– Cambridge is not only known for its historic sites and academic institutions, but also for its vibrant events and festivals throughout the year.
– One of the highlights is the Cambridge Folk Festival, held annually in late July. This four-day event brings together folk music enthusiasts from all over the world to enjoy performances by renowned artists. The festival features multiple stages, workshops, and even a dedicated children's area, creating a lively and inclusive atmosphere for all.
– Another notable event is the Cambridge Science Festival, which takes place in March. This week-long celebration of science and technology offers a wide range of activities, including talks, exhibitions, workshops, and interactive displays. It's a fantastic opportunity to engage with cutting-edge research and discover the wonders of science through hands-on experiences.
– For those interested in literature and the arts, the Cambridge Literary Festival is a must-visit. Held in late November, this festival brings together acclaimed authors, poets, and speakers for a series of talks, discussions, and book signings. It's a chance to immerse yourself in the world of literature and gain insights from some of the industry's greatest minds.
– Another beloved event in Cambridge is the Midsummer Fair, which dates back to the 13th century. Held in June, this traditional fair features a wide array of thrilling rides, games, food stalls, and live entertainment. It's a celebration that captures the essence of community and showcases the city's lively and festive spirit.
– Additionally, the Cambridge Beer Festival is a highlight for beer enthusiasts. This annual event, held in late May, offers a vast selection of beers and ciders from local and international breweries. With live music, food vendors, and a friendly atmosphere, it's the perfect place to unwind and savor the flavors of Cambridge.
– It's important to note that many events and festivals in Cambridge require advance booking or ticket purchases. It's recommended to check the event's official website for details and updates. Whether you're a music lover, science enthusiast, literature buff, or simply looking to immerse yourself in the city's vibrant culture, Cambridge offers an exciting array of events and festivals to enhance your travel experience.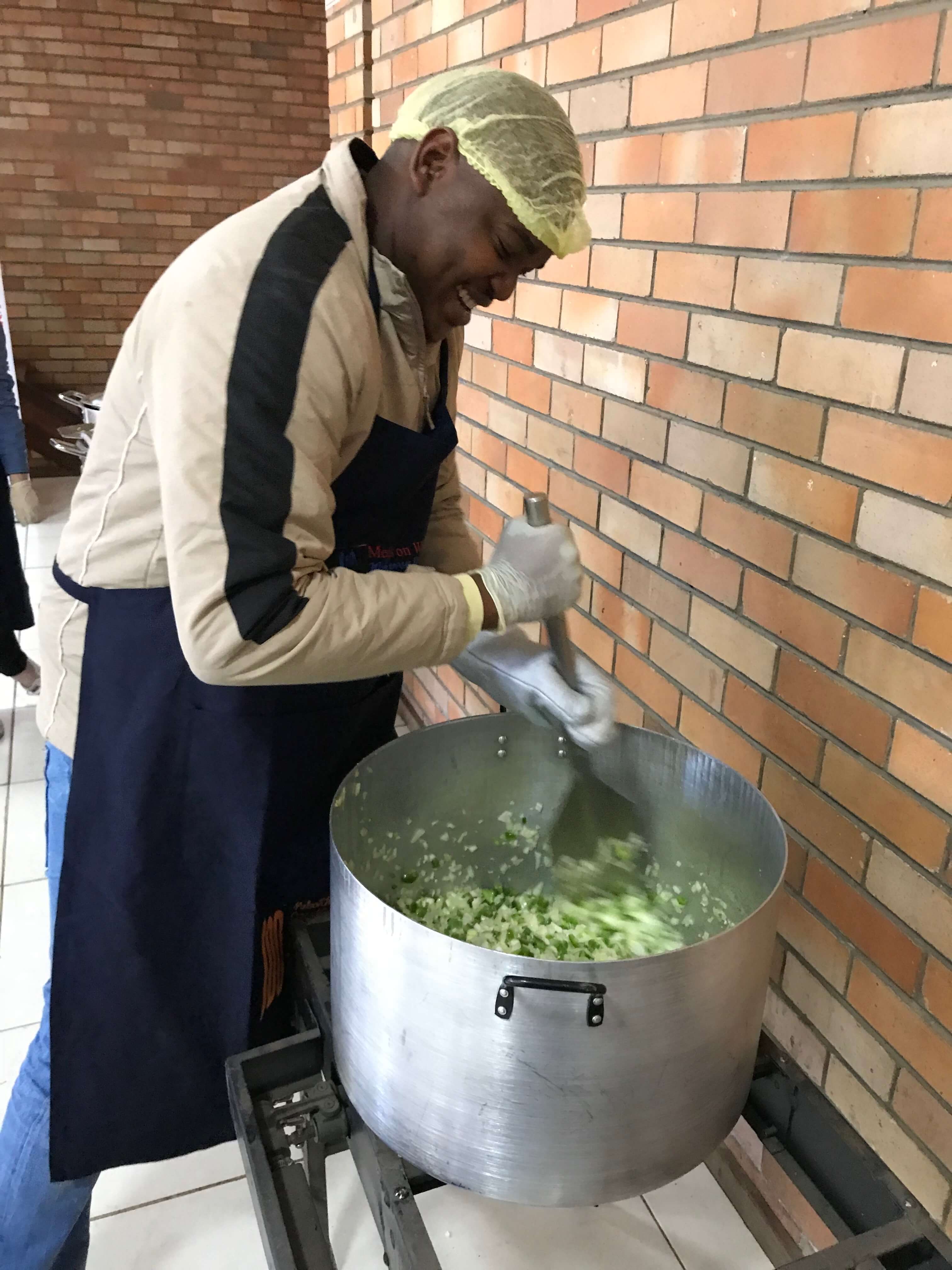 9. Location:
Nestled in the heart of the picturesque Cambridgeshire countryside, Cambridge offers visitors a unique combination of historic beauty and natural serenity. Located just 50 miles north of London, this charming city is easily accessible by train, making it an ideal destination for both day trips and longer stays. With its tranquil river banks, lush gardens, and stunning architectural landmarks, Cambridge provides the perfect backdrop for a relaxing and immersive travel experience.
10. Food:
Cambridge is a culinary haven, boasting a vibrant food scene that caters to all tastes and preferences. From traditional English fare to international delicacies, the city's diverse range of restaurants, cafes, and pubs is sure to satisfy even the most discerning palate. For a taste of local cuisine, head to the historic Eagle Pub, where you can indulge in classic English dishes such as fish and chips or hearty pub pies. With its charming ambiance and celebrated legacy, this iconic establishment is a must-visit for any food lover.
If you're in the mood for a quintessentially British experience, be sure to partake in Cambridge's renowned afternoon tea tradition. Fitzbillies, Parker's Tavern, and The Orchard Tea Garden in Grantchester are just a few of the establishments that offer this delightful indulgence. From delicate finger sandwiches and freshly baked scones to a variety of fine teas, these venues provide the perfect setting for an elegant and leisurely afternoon.
Cambridge is also home to an abundance of local farm shops and markets, where you can discover an array of fresh produce and artisanal products. Cambridge Market Square and Mill Road Market are bustling hubs of activity, offering everything from locally grown fruits and vegetables to homemade pastries and cheeses. Immerse yourself in the vibrant atmosphere, engage with local vendors, and sample the flavors of the region.
For those with a taste for international cuisine, Cambridge does not disappoint. The city boasts an impressive array of restaurants serving dishes from around the world. Whether you're craving spicy Indian curries, traditional Italian pizzas, or exotic Asian flavors, you'll find a plethora of options to satisfy your cravings. With its international student population and diverse community, Cambridge embraces culinary diversity, making it a true gastronomic paradise.
In conclusion, Cambridge not only captivates visitors with its rich history and architectural marvels but also delights their taste buds with its culinary offerings. From traditional English food to global gastronomic delights, the city's vibrant food scene ensures that every traveler can indulge in a memorable dining experience. So, come and explore Cambridge's culinary treasures and let your taste buds be whisked away on a flavorful journey.