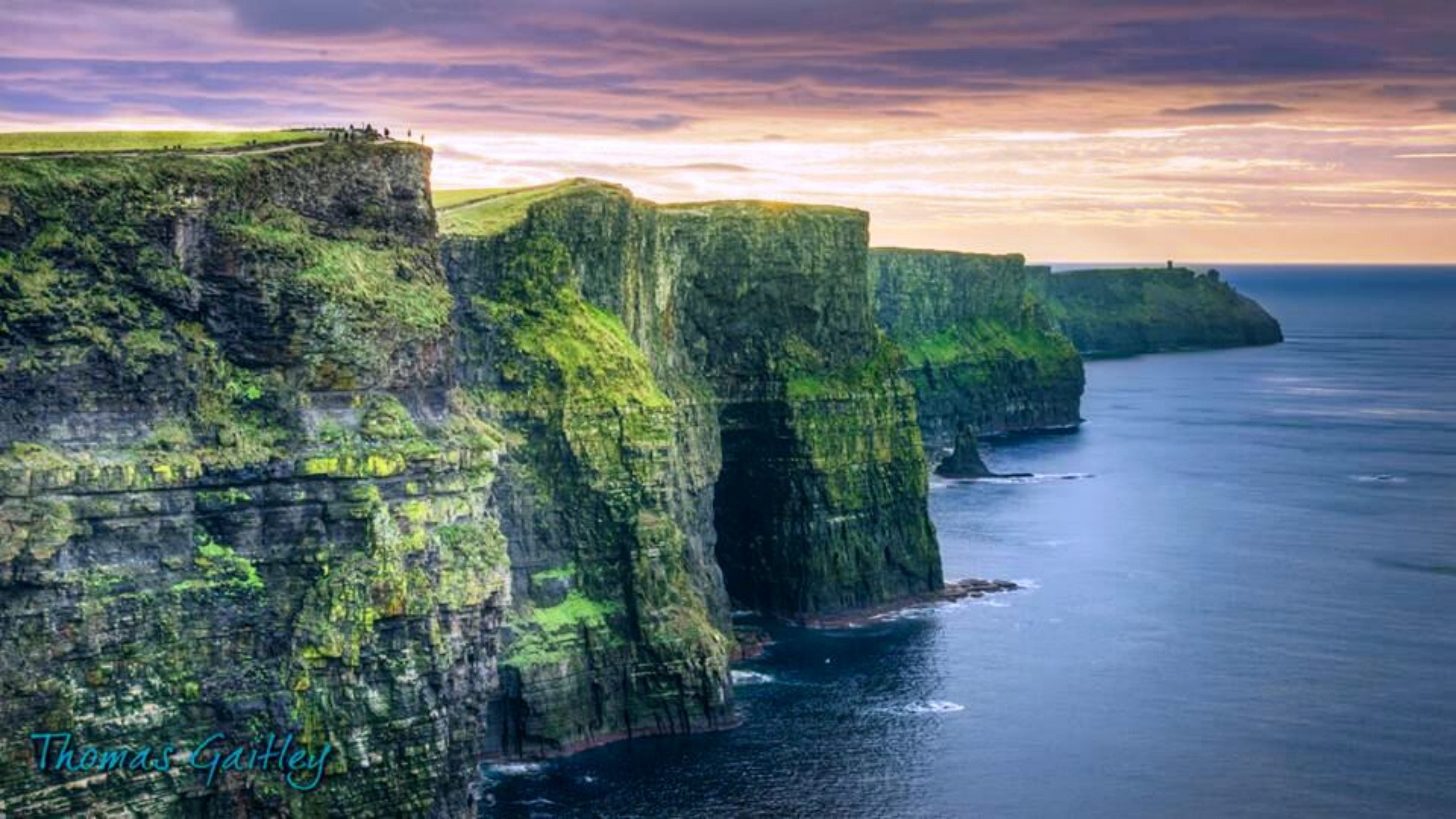 Title: Discover the Majestic Cliffs of Moher on an Unforgettable Tour from Galway
Introduction:
Welcome to our blog post, where we will take you on an exciting journey to one of Ireland's most iconic natural wonders – the Cliffs of Moher. Situated on the country's rugged west coast, these towering cliffs attract millions of visitors each year. We will delve into the beauty and significance of this awe-inspiring landmark, specifically when experienced through a Cliffs of Moher tour from Galway.
Section 1: Getting to Know the Cliffs of Moher
The Cliffs of Moher stretch along the Atlantic coastline of County Clare for an impressive 8 kilometers, reaching heights of up to 214 meters. Recognized as a UNESCO Global Geopark, these cliffs offer breathtaking panoramic views, dramatic coastal landscapes, and abundant wildlife. The cliffs have starred in movies such as "Harry Potter and the Half-Blood Prince" and "The Princess Bride," enchanting audiences worldwide.
Section 2: Departing from Galway
Embarking on a Cliffs of Moher tour from Galway is the ultimate way to immerse yourself in the stunning natural beauty of the Irish landscape. Departing from the lively city of Galway, you can enjoy a comfortable and convenient journey to the cliffs and back. Whether you choose a guided coach tour, rent a car, or opt for a thrilling bike ride, the route from Galway showcases the remarkable Irish countryside.
Section 3: What to Expect on a Cliffs of Moher Tour
Once you arrive at the Cliffs of Moher, there is an array of exciting activities to explore. As you traverse the coastal pathways, your heart will skip a beat at every breathtaking viewpoint. Don't forget to capture stunning photographs of the cliffs' majestic presence, from O'Brien's Tower, a historic observation point, or from the cliffside walking paths. Keep an eye out for the abundant birdlife such as puffins, guillemots, and razorbills, which nest among the rocks.
Section 4: Surrounding Attractions and Hidden Gems
While the Cliffs of Moher steal the show, several nearby attractions add even more allure to the region. Take some time to visit Doolin, a charming coastal village renowned for its traditional music and delightful pubs. Additionally, explore the fascinating Burren, a unique karst landscape scattered with ancient monuments, hidden caves, and rare flora. This diversifies your experience and creates unforgettable memories.
Conclusion: Share Your Cliffs of Moher Experience
A Cliffs of Moher tour from Galway promises an expedition filled with natural wonders, cultural discoveries, and memories that will last a lifetime. Be sure to embark on this adventure and witness firsthand the breathtaking beauty of the cliffs. We hope this blog post has piqued your interest and provided valuable insights. If you have visited the Cliffs of Moher or have any questions about the tour, we would love to hear from you! Leave a comment to share your experiences or seek further advice.