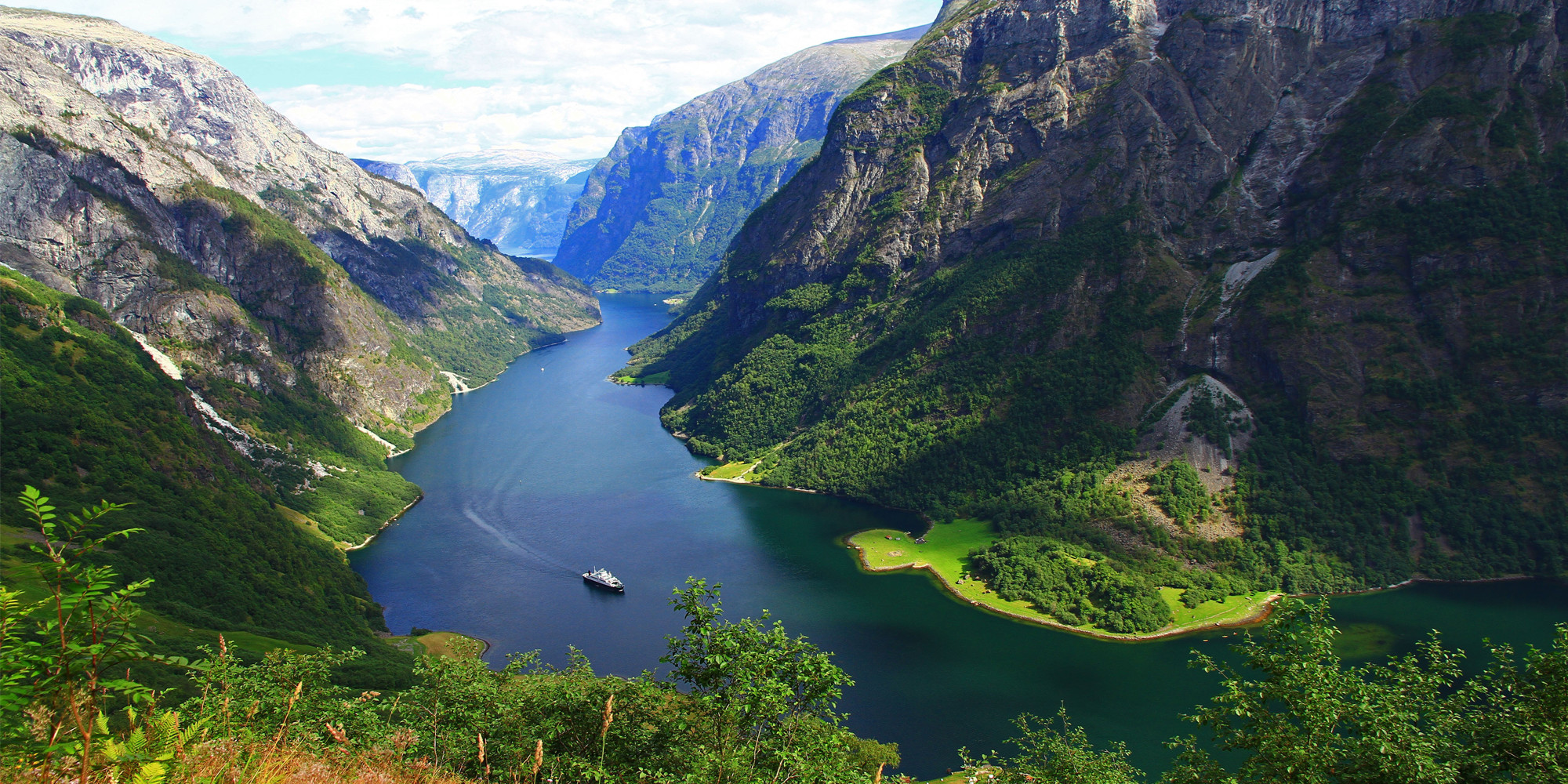 Title: Exploring Bergen: A Complete Travel Guide
Introduction:
Welcome to the captivating city of Bergen, nestled on the southwestern coast of Norway. With its rich history, stunning landscapes, and vibrant cultural scene, Bergen promises to be an unforgettable travel destination. This travel guide aims to provide you with all the necessary information to make the most of your time in this enchanting city.
1. Getting to Bergen:
– Traveling by Air: Learn about the direct flight options, major airlines, and airport facilities at Bergen Airport, Flesland.
– Train and Bus: Discover the convenient rail and bus connections from neighboring cities and regions.
– Cruise Ships: Explore the possibility of enjoying Bergen as part of a Scandinavian cruise and find useful tips for shore excursions.
2. Exploring Bergen's Attractions:
– UNESCO World Heritage: Discover the iconic Bryggen Wharf, a UNESCO World Heritage site, along with its charming wooden houses and cobblestone streets.
– Mount Fløyen and the Funicular: Experience the breathtaking panoramic views of Bergen and its surroundings by taking the Fløibanen funicular to Mount Fløyen.
– The Fish Market: Delight in the vibrant atmosphere of Bergen's Fish Market, where you can sample fresh seafood and local delicacies.
– Hanseatic Museum: Immerse yourself in the history of Bergen's trading past at the Hanseatic Museum, offering unique insights into the city's maritime heritage.
3. Exploring Bergen's Surroundings:
– The Fjords: Embark on a fjord cruise, witnessing the majestic beauty of Norway's fjords, including the world-famous Sognefjord and Hardangerfjord.
– Bergen's Seven Mountains: Discover the seven scenic mountains surrounding the city, offering ample opportunities for hiking, skiing, and panoramic views.
– Stave Churches: Venture beyond Bergen to explore the well-preserved stave churches that showcase Norway's architectural and cultural heritage.
– Bergen Archipelago: Set sail to the picturesque islands and islets dotting the Bergen Archipelago, perfect for rejuvenating walks and nature explorations.
4. Embracing Bergen's Culture:
– Festivals and Events: Learn about Bergen's vibrant cultural scene, including the Bergen International Festival, Bergen International Film Festival, and the lively Norwegian Wood Music Festival.
– Art and Museums: Explore Bergen's numerous art galleries, museums, and exhibitions, such as KODE Art Museums, Bergen Art Museum, and the Edvard Grieg Museum.
– Bergen Aquarium: Discover the underwater wonders of the North Sea at Bergen Aquarium, home to an array of marine creatures and entertaining shows.
– Live Music and Nightlife: Immerse yourself in Bergen's buzzing nightlife, with a wide range of bars, clubs, and live music venues catering to varied tastes.
5. Where to Stay and Dine:
– Accommodation Options: Find the perfect place to rest and recharge, from luxury hotels to cozy guesthouses and budget-friendly hostels, with recommendations for different budgets.
– Culinary Delights: Savor the flavors of Norwegian cuisine by exploring Bergen's restaurants, cafes, and traditional eateries, offering local specialties like seafood, reindeer, and traditional Bergen fish soup.
Conclusion:
Bergen truly captivates visitors with its stunning natural surroundings, captivating history, and vibrant cultural scene. Whether you're drawn to its UNESCO World Heritage sites, magnificent fjords, or lively events, this travel guide ensures you have an enriching and unforgettable experience exploring Bergen, Norway.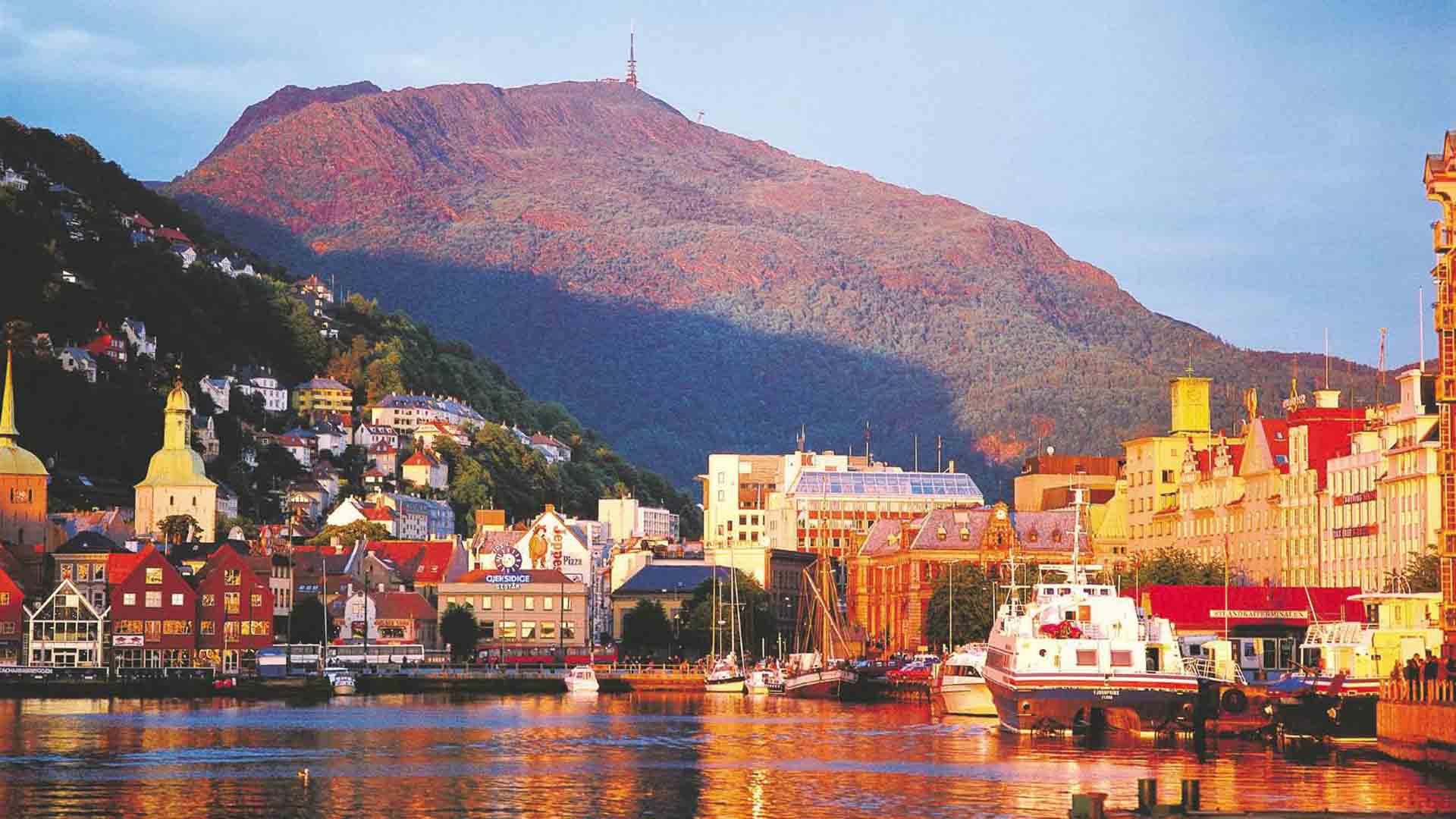 Additional Section: Festivals and Events in Bergen
Bergen is a city that thrives on its vibrant cultural scene, offering a plethora of festivals and events throughout the year. From music and film to art and literature, there is always something exciting happening in Bergen. If you're looking to immerse yourself in the city's lively atmosphere and embrace its diverse culture, be sure to check out these must-attend festivals and events.
1. Bergen International Festival (May-June):
Considered one of Europe's most important cultural events, the Bergen International Festival showcases a wide range of artistic disciplines, including music, dance, theater, and visual arts. For over 60 years, this festival has been attracting renowned artists from around the world, making it a must-see event for culture enthusiasts. Experience the magic of world-class performances in Bergen's stunning venues, such as Grieghallen and Den Nationale Scene.
2. Bergen International Film Festival (September):
Film enthusiasts flock to Bergen in September for the Bergen International Film Festival (BIFF). This festival celebrates international and Norwegian cinema, screening a diverse selection of films ranging from thought-provoking documentaries to cutting-edge independent movies. Get ready for a week full of film premieres, discussions, and special events, as you discover new perspectives and narratives from around the world.
3. Norwegian Wood Music Festival (June):
If you're a music lover, the Norwegian Wood Music Festival is not to be missed. Nestled in the picturesque surroundings of the Frognerbadet Open-Air Concert Venue, this festival attracts both national and international acts, spanning various genres. From rock and pop to folk and electronica, you'll find a diverse lineup of artists gracing the stage. Join the lively crowd as the melodies fill the air and enjoy the unforgettable atmosphere of this iconic event.
4. Bergen Literature Festival (February):
Book enthusiasts will find their haven at the Bergen Literature Festival. This annual event brings together renowned authors, poets, and literary figures from Norway and beyond. Engage in thought-provoking discussions, attend author readings, and delve into the world of literature through workshops and seminars. Whether you're a devoted reader or an aspiring writer, this festival will leave you inspired and captivated.
5. Christmas Market (December):
Experience the magic of Christmas at Bergen's annual Christmas Market. Taking place in the historic surroundings of Bryggen, this market is a winter wonderland filled with festive decorations, traditional food stalls, and unique crafts. Immerse yourself in the holiday spirit as you stroll through the charming wooden stalls, sipping on warm gløgg and sampling traditional Norwegian treats. From handcrafted gifts to joyful carolers, the Christmas Market offers a heartwarming experience for visitors of all ages.
Bergen's festivals and events provide a glimpse into the city's vibrant cultural scene, showcasing its artistic prowess and welcoming spirit. No matter the time of year you visit, there's always something exciting to discover in Bergen. So, plan your trip accordingly and get ready to immerse yourself in the city's rich cultural heritage.
Additional Section: The Location and Food of Bergen, Norway
6. Location and Surroundings:
Situated along Norway's southwestern coast, Bergen is surrounded by breathtaking natural beauty and diverse landscapes. The city is nestled between seven mountains, including Mount Fløyen and Mount Ulriken, providing ample opportunities for outdoor activities such as hiking, skiing, and enjoying panoramic views. Beyond the city limits, visitors can embark on fjord cruises to explore the world-famous Sognefjord and Hardangerfjord, immersing themselves in Norway's majestic fjord landscape. Additionally, Bergen is home to the Bergen Archipelago, a picturesque collection of islands and islets, offering tranquil escapes and rejuvenating walks in nature.
7. Culinary Delights of Bergen:
Bergen is a paradise for food enthusiasts, showcasing a diverse range of culinary delights that highlight the region's natural bounty. With its coastal location, seafood is a staple of Bergen's cuisine, and the city's Fish Market is a must-visit destination for seafood lovers. Here, you can sample fresh catches of the day, including shrimp, salmon, cod, and mussels. For an authentic taste of Bergen, be sure to try the traditional Bergen fish soup, a rich and flavorful concoction made with a variety of fish and shellfish.
In addition to seafood, Bergen offers a wide range of dining options to suit every palate. From charming cafes serving freshly baked pastries and coffee to high-end restaurants showcasing innovative Scandinavian cuisine, there is something to satisfy every culinary desire. Don't miss the opportunity to try local specialties like reindeer, which can be found on menus throughout the city.
For a truly unique dining experience, consider visiting one of Bergen's historic wooden houses. These beautifully preserved buildings have been converted into intimate restaurants, each offering a cozy and romantic atmosphere. Here, you can enjoy a delicious meal while surrounded by the city's rich history and cultural heritage.
Bergen also boasts a vibrant food festival scene, with events such as the Bergen International Food Festival and the Bergen Beer Festival, providing opportunities to sample local and international cuisine in a lively and festive setting.
In conclusion, Bergen's location and vibrant culinary scene make it a dream destination for travelers seeking natural beauty and gastronomic delights. From the stunning landscapes surrounding the city to the fresh seafood and traditional dishes, Bergen offers a feast for the senses that will leave visitors with lasting memories.