Title: The Ultimate Travel Guide to Lake Bled, Slovenia
Introduction:
Welcome to the enchanting region of Lake Bled, Slovenia! Nestled amidst the Julian Alps, Lake Bled is a picturesque destination that offers an abundance of natural beauty, cultural heritage, and outdoor adventures. This travel guide aims to provide you with all the essential information, tips, and recommendations to make your visit to Lake Bled a truly unforgettable experience.
Table of Contents:
1. Overview of Lake Bled
a. Geography and Location
b. History and Cultural Significance
c. Climate and Best Time to Visit
2. Top Attractions and Things to Do
a. Bled Castle
b. Pilgrimage Church of the Assumption of Maria
c. Lake Bled Island and Pletna Boat Ride
d. Vintgar Gorge
e. Triglav National Park
f. Hiking and Trekking Adventures
g. Water Sports and Activities
h. Wellness and Spa Experiences
3. Exploring Bled Town
a. Old Town Center
b. Local Cuisine and Traditional Dishes
c. Outdoor Markets and Shopping
d. Nightlife and Entertainment
4. Nearby Day Trips and Excursions
a. Ljubljana, the capital city
b. Postojna Cave and Predjama Castle
c. Lake Bohinj and Vogel Ski Resort
d. Kranjska Gora, a winter sports paradise
5. Accommodation Options
a. Luxury Hotels and Resorts
b. Boutique and Budget-Friendly Hotels
c. Apartments and Villas
d. Camping and Glamping Sites
6. Transportation and Getting Around
a. Arriving by Air, Train, or Bus
b. Rental Cars, Taxis, and Local Transportation
c. Boat Tours and Ferries
7. Practical Tips and Safety Information
a. Language and Communication
b. Currency Exchange and Banking
c. Health and Medical Facilities
d. Customs and Etiquette
8. Traditional Festivals and Events
a. Bled Days Festival
b. Pletna Regatta
c. Bled Castle Medieval Days
d. Various Cultural and Music Events
9. Useful Phrases and Vocabulary
a. Basic Slovenian Expressions
b. Dining and Shopping Phrases
c. Emergency and Medical Vocabulary
10. Final Thoughts and Conclusion:
We hope this comprehensive travel guide serves as an indispensable companion during your visit to Lake Bled, Slovenia. Let the stunning beauty of the alpine scenery, the serenity of Lake Bled, and the warm hospitality of the locals create cherished memories that will last a lifetime. Happy travels!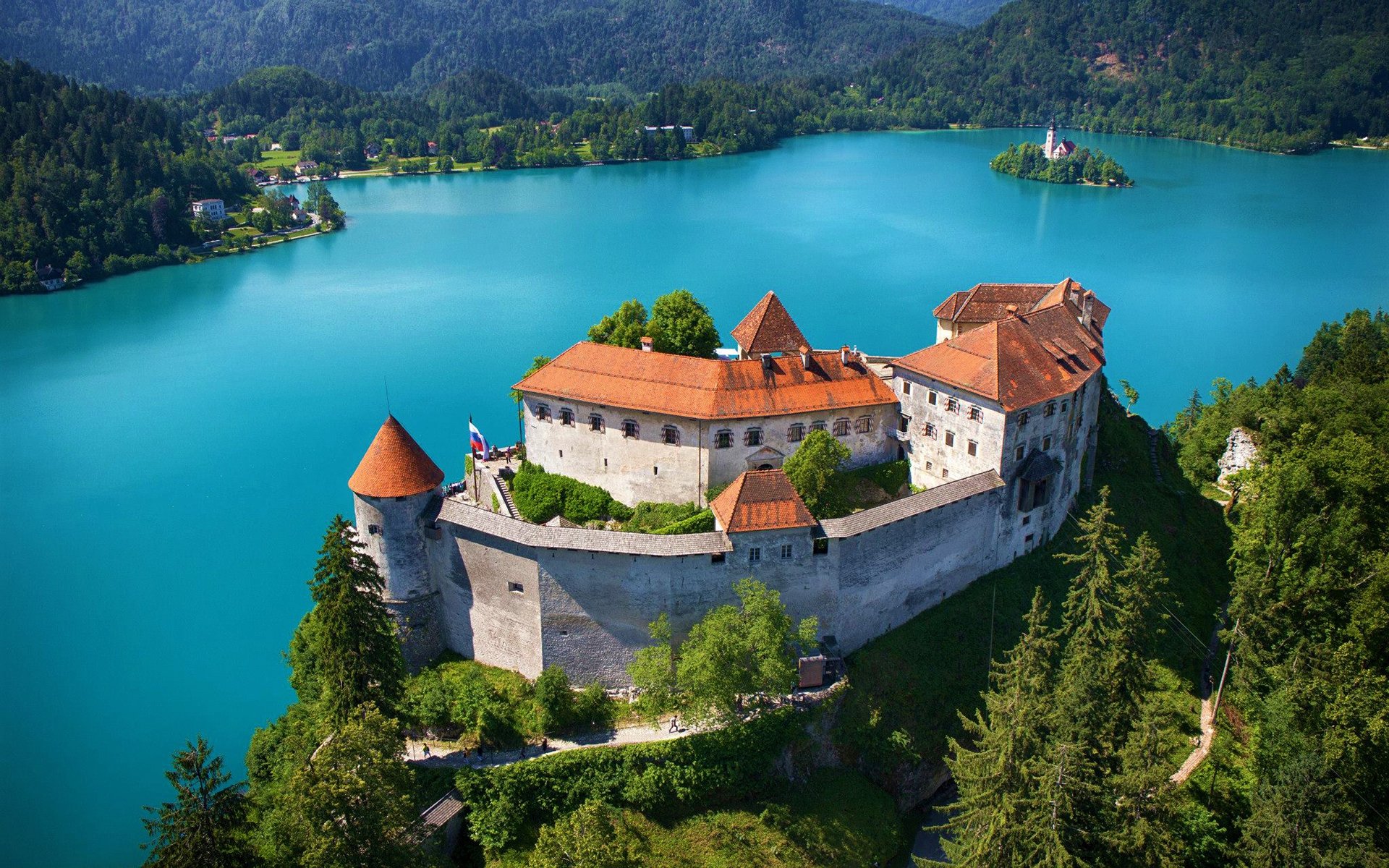 8. Traditional Festivals and Events
a. Bled Days Festival
One of the most popular events in Lake Bled is the Bled Days Festival, which takes place in early July. This vibrant celebration captures the essence of the local culture and traditions. Visitors can immerse themselves in the festivities, enjoying live music performances, traditional dances, and delicious local cuisine. The highlight of the festival is the spectacular fireworks display over Lake Bled, illuminating the night sky in a breathtaking array of colors.
b. Pletna Regatta
The Pletna Regatta is a thrilling boat race that takes place on Lake Bled every year in August. This exciting event showcases the remarkable rowing skills of the local Pletna boatmen. Spectators can gather along the shores of the lake to cheer on the participants as they compete for victory. The festive atmosphere is enhanced by live music, food stalls offering traditional Slovenian delicacies, and lively entertainment for all ages.
c. Bled Castle Medieval Days
Step back in time and experience the medieval era at the Bled Castle Medieval Days. Held annually during the summer months, this event transports visitors to a world of knights, maidens, and jousting tournaments. Guests can witness thrilling sword fights, archery demonstrations, and captivating performances by historical reenactors. Explore the reconstructed medieval encampment, indulge in medieval feasts, and soak in the atmosphere of this enchanting festival.
d. Various Cultural and Music Events
Throughout the year, Lake Bled hosts a variety of cultural and music events that cater to a wide range of tastes and interests. From classical music concerts at the Bled Castle to jazz festivals in the town center, there is always something to entertain and inspire visitors. Art exhibitions, theater performances, and film screenings also add to the cultural tapestry of Lake Bled, providing opportunities for cultural enrichment during your visit.
Immerse yourself in the local culture by attending these traditional festivals and events. Whether you prefer the excitement of boat races or the charm of medieval reenactments, Lake Bled offers something for everyone. Plan your trip accordingly to coincide with these festivities and create unforgettable memories of your time in this enchanting destination.
Section 11: Location and Food
11. Location and Surroundings
Lake Bled, nestled in the mesmerizing Julian Alps of Slovenia, is a true gem of natural beauty. The lake itself is situated in the Upper Carniolan region and is encircled by charming towns and villages. The picturesque Bled Castle stands proudly on a cliff overlooking the lake, adding to the enchantment of the surroundings. With its crystal-clear turquoise waters, the lake creates a tranquil oasis that is perfect for relaxation and rejuvenation.
12. Culinary Delights of Lake Bled
One cannot explore Lake Bled without indulging in the delightful culinary offerings that the region has to offer. The unique blend of Central European and Mediterranean influences result in a diverse and rich food scene. The local cuisine showcases an array of flavors, with an emphasis on fresh and locally sourced ingredients.
When visiting Lake Bled, make sure to try the famous Bled cream cake, or kremšnita, a heavenly pastry that has become a symbol of the region. This delectable treat consists of layers of puff pastry, vanilla cream, and a generous dollop of whipped cream, delighting the taste buds with its creamy sweetness.
For those seeking a heartier meal, traditional dishes such as kranjska klobasa (Carniolan sausage) and štruklji (rolled dumplings) are a must. These hearty delicacies are often accompanied by sauerkraut or potica, a rolled pastry filled with a variety of sweet or savory fillings.
With Lake Bled being a popular tourist destination, visitors can explore numerous restaurants and cafes in and around the town. From cozy bistros serving traditional Slovenian fare to upscale restaurants offering contemporary European cuisine, there is something to suit every palate.
In addition to the local flavors, Lake Bled is also known for its excellent selection of Slovenian wines. Take the opportunity to sample some regional wines, such as the aromatic and crisp white wines from the Goriška Brda region, or the rich and full-bodied red wines from the Primorska region.
Whether you're enjoying a leisurely meal overlooking the lake, grabbing a quick bite at a street-side café, or exploring the local food markets, the culinary delights of Lake Bled are sure to leave a lasting impression on your taste buds.
Conclusion:
As you embark on your journey to Lake Bled, Slovenia, take the time to savor the beauty of the location and indulge in the region's delectable food offerings. From the stunning backdrop of the Julian Alps to the unforgettable flavors of the local cuisine, Lake Bled promises an experience that will captivate your senses and create memories to cherish for a lifetime.